We are in a weird transition time weather-wise: waiting for the heat of summer to come while craving brighter colors. As a result this week's wishlist is full of items that could cross seasons because that's what is relevant for now. Of course wearing what you already own is the most sustainable option but if you need something new that you think you will wear for seasons to come here are some of my favorites. Disclosure: this post contains affiliate links.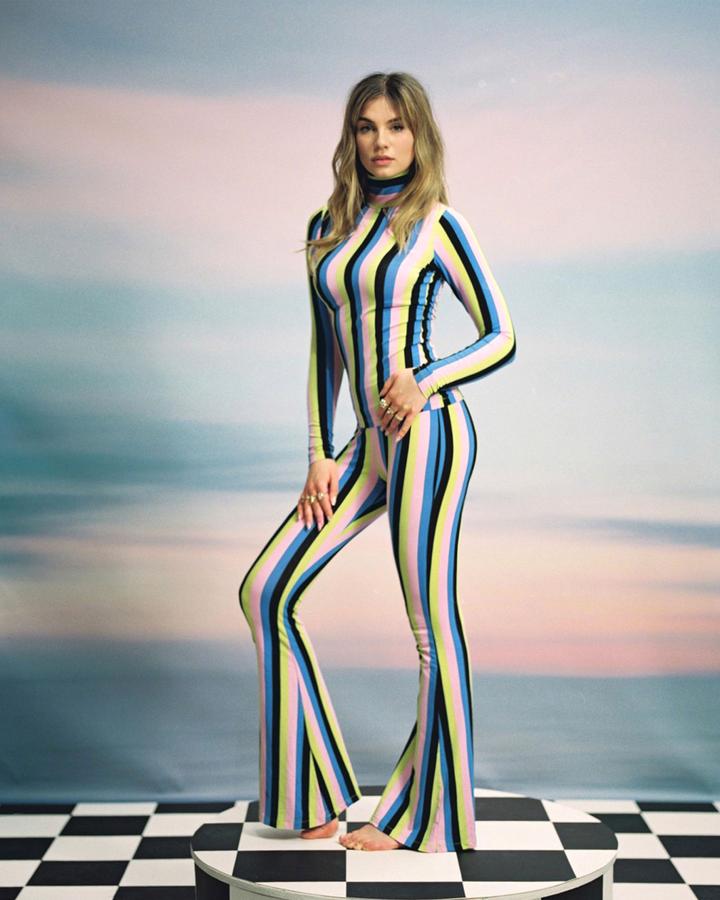 I love Stieglitz a woman owned brand that is moving towards more sustainability while serving comfortable and perfectly on-trend items. They just released a limited edition version of their popular flare and turtleneck pieces in candy colored hues in collaboration with the singer Maan de Steenwinkel. To be perfectly honest I am unfamiliar with Maan but the colors of this set are perfect for 2021. https://stieglitz.nl/pages/stieglitz-x-maan
How I would style it: I love the set under an oversized blazer in a complementary color or for every day with a t-shirt over the turtleneck.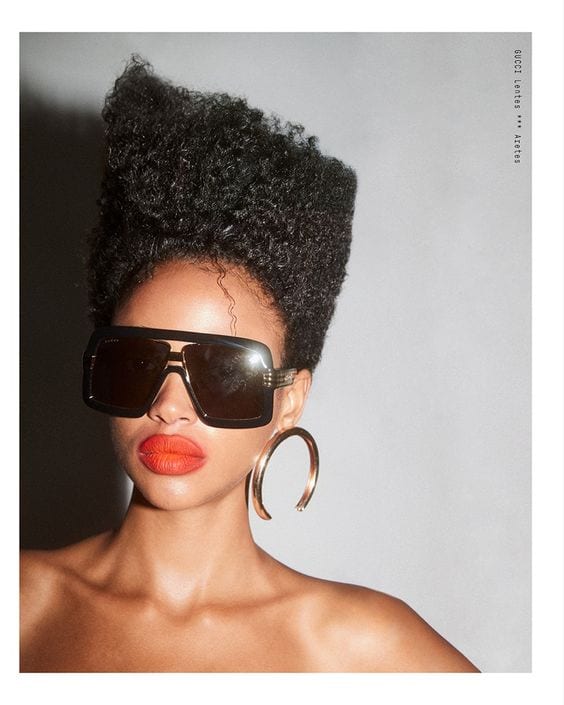 Gucci Sunglasses
This absolutely incredible editorial from FashionGoneRogue.com has me now lusting after these Gucci Sunglasses. The problem? They don't seem to come in the lens color shown in the editorial. The options for a black frame are yellow tinted, for almost no sun coverage or a Gucci logo with more sun coverage. In tortoise they have more sun coverage but I just prefer the black frame. What do you think?
How I would style it: Wear with literally everything including on your Tiktok videos because these glasses deserve to be SEEN.


I pretty much want everything Baum und Pferdgarten is carrying right now. From a pair of faux yellow skinny pants that will just be perfect for all year long to a bright pink jumpsuit that my wardrobe is craving. They just launched their pre-autumn collection and while I am still waiting for summer, the Black & Green looks are SO READY for royalcore / regencycore I think we need them in our lives now.
How I would style it: The yellow pants are perfect with a fitted body suit for warmer weather and an oversized blazer for a chilly evening. Feeling salty? Add a faux leather blazer on top too in a matching hue, let's say orange. Baum's styling is so spot on, I would wear any of the looks below just as they showed them. PS can I find these boots too?
That's all for this week. Find me on Instagram if you end of loving any of these pieces. I can't wait to see how you wear them.