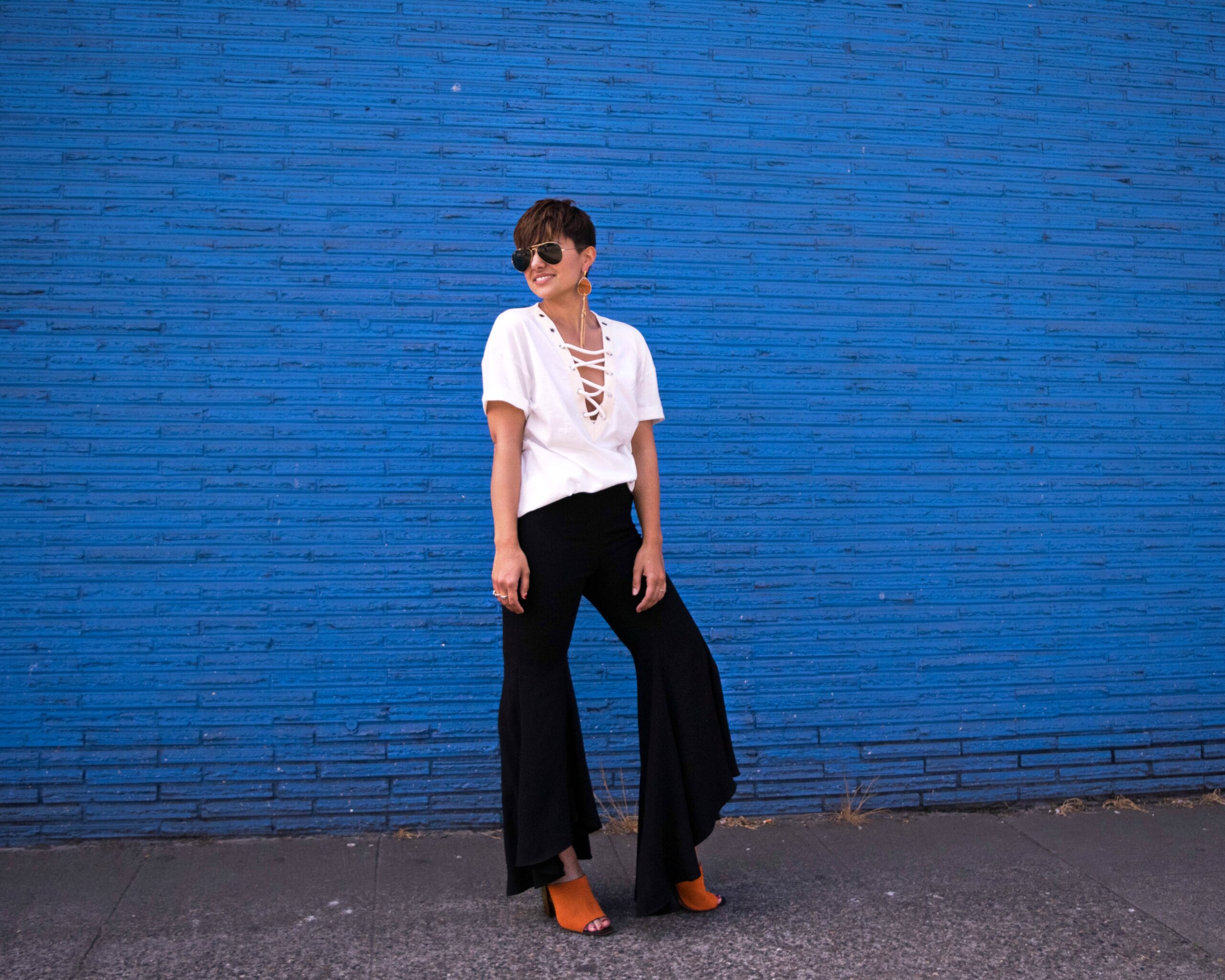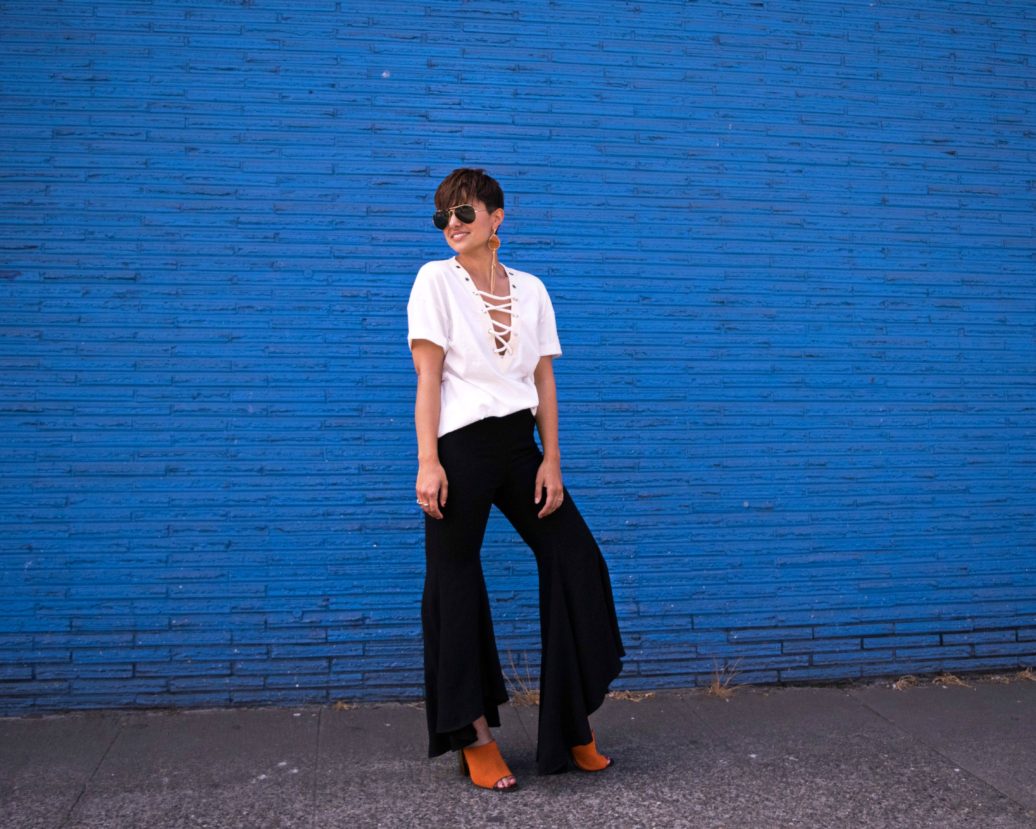 2016 has definitely been a year of changing silhouettes especially when it comes to jeans and trousers. Skinny jeans are out, mom jeans are in  and so many of us are left staring at our closet wondering what the heck we can keep wearing while staying on trend.  Say hello to the most extreme trend of 2016, if you are going to swing the pendulum 180 and go for something completely different than what you had before these super flares it. Not your mother's 70's flares, these are rock star status game changers and your closet needs to be ready for them.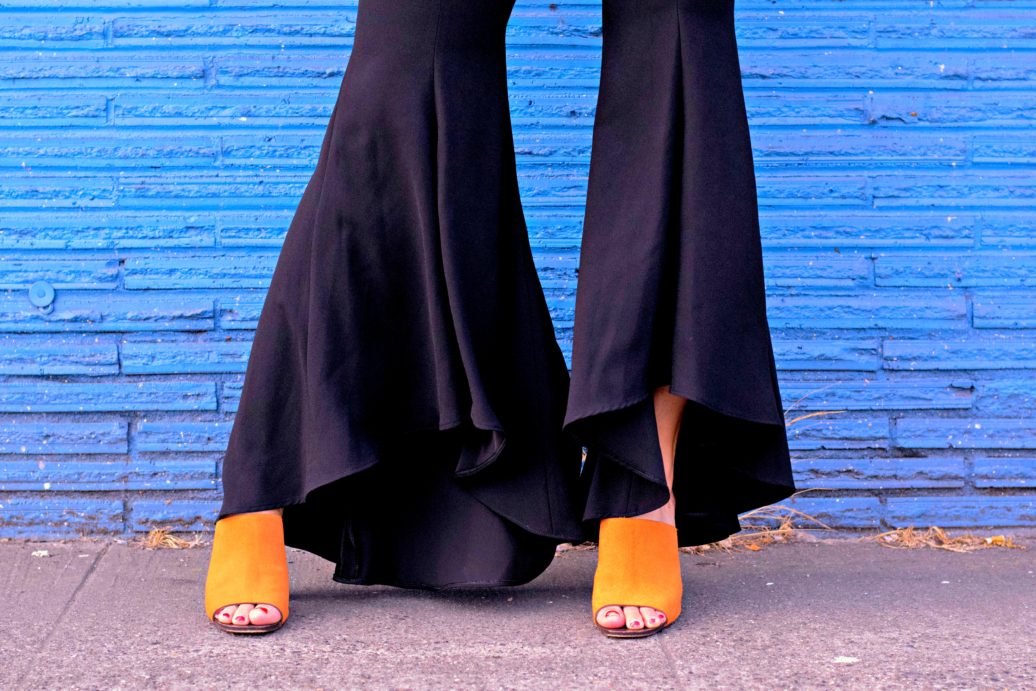 Surprise surprise, this trend originally started in my favorite Fashion country , Australia and it has been picking up steam ever since. The high end brand Ellery introduced this style which was quickly seen on street style blogs and on fashion leading mavens such as Margaret Zhang but with a price tag over $1k these are definitely aspirational trousers. Luckily for us the fashion world is in agreement that these rock star pants are absolutely a hot thing and they have already begun getting knocked off left and right both in the trouser style and in denim as well. True to form the Australian Fashion collective formed of C/meo the Label and Finders Keepers have already jumped on this bandwagon in both the extreme and paired down styles you can find HERE.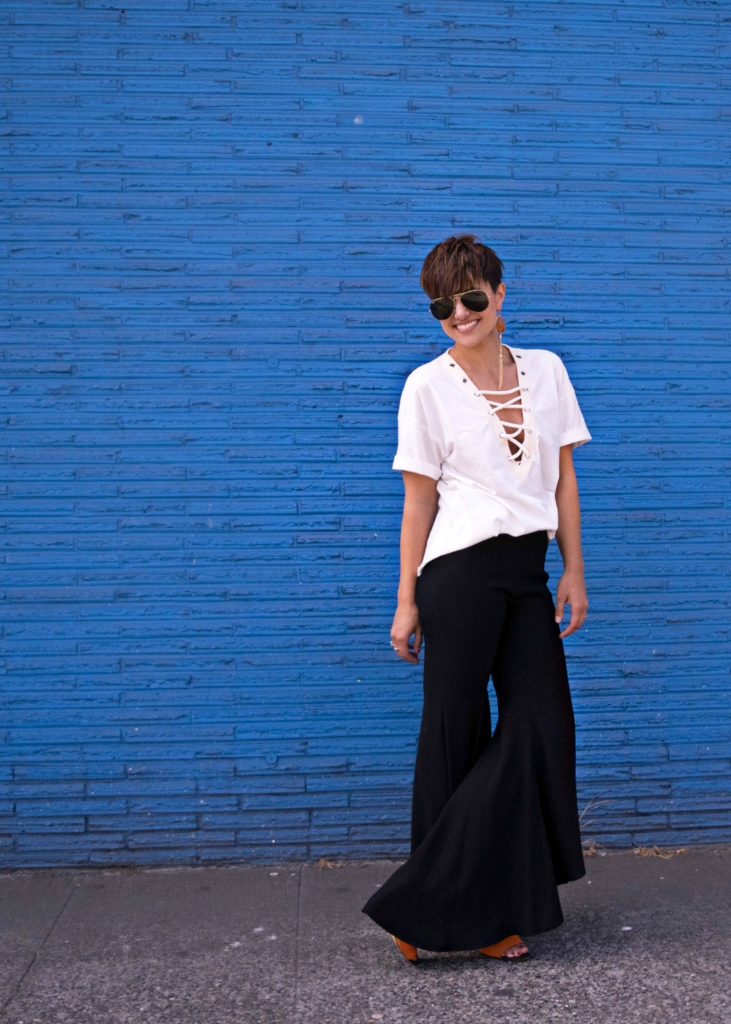 When it comes to styling these bad boys I recommend toning down your top a bit since there is such a party going on around your calves. In fact the bottom of these pants are so attention grabbing that they create a great avenue through which to highlight a killer pair of heels. Add a lace-up twist on a basic white tee, asymmetrical earrings and your go-to pair of ray-bans and you are good to go.
What do you think of  the super flare trend, are you on board with it? Let me know in the comments below! -Rebecca