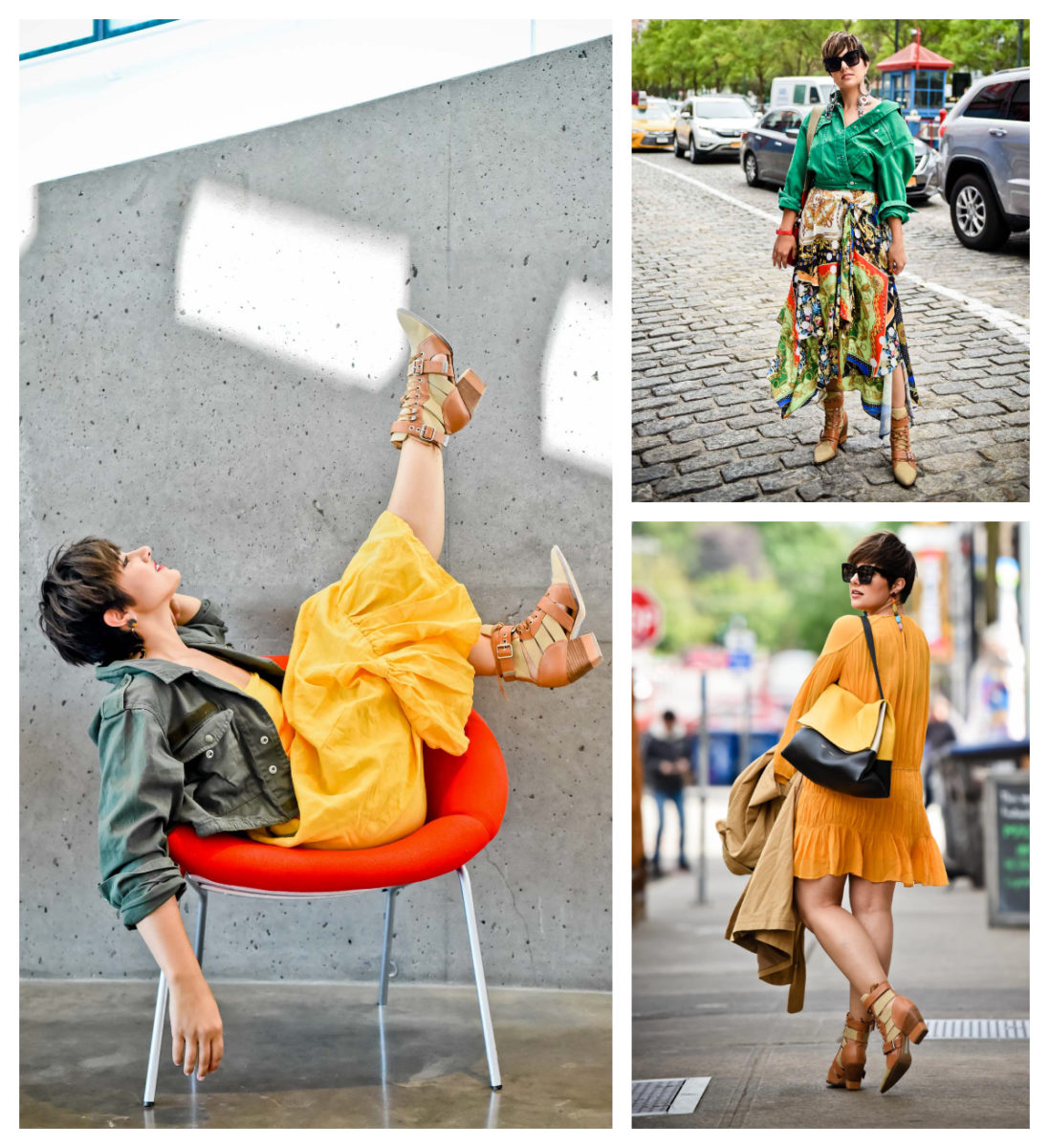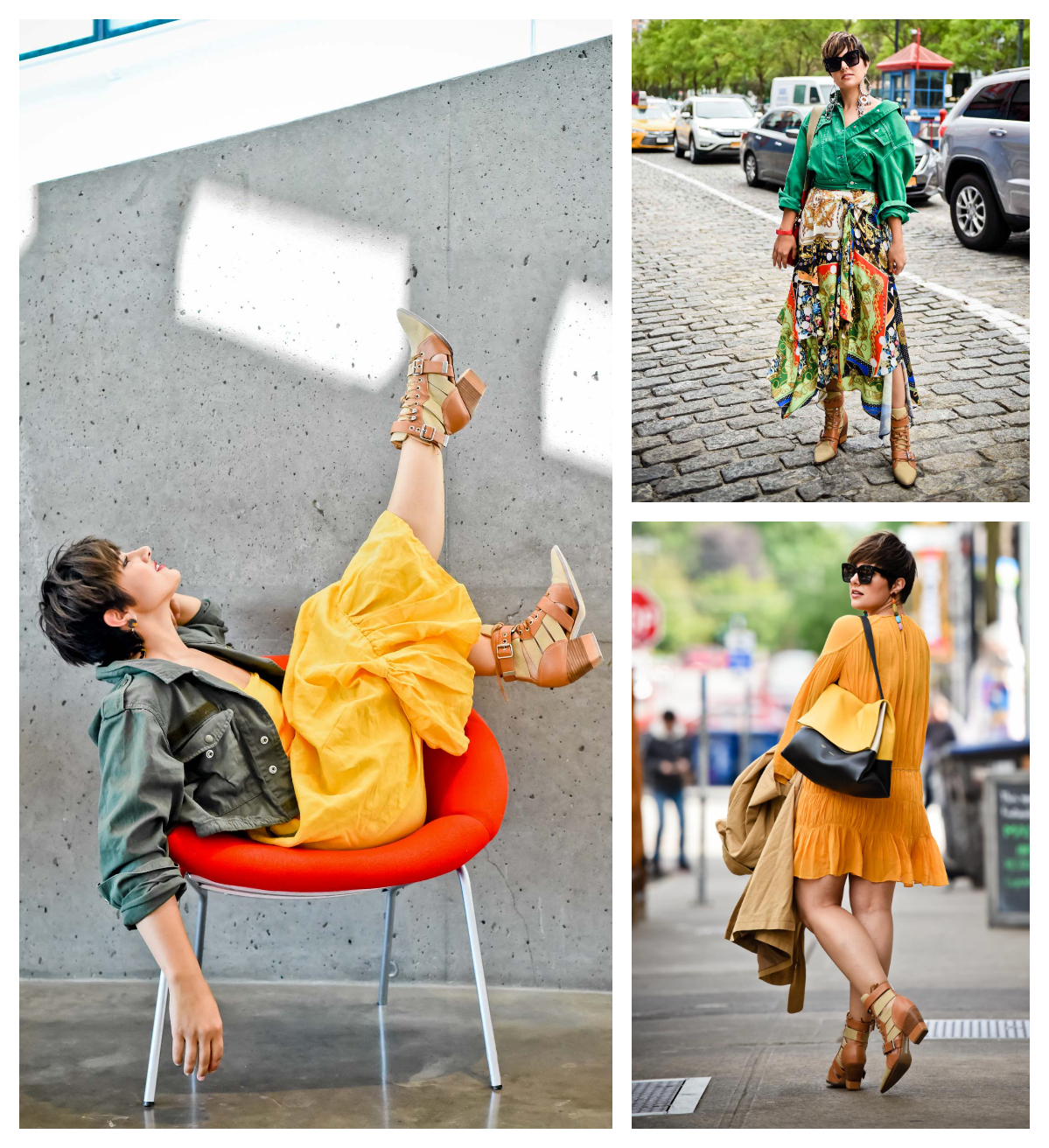 It took all of a few second of watching Natacha Ramsay-Levi's first collection for Chloe for me to realize I had to have it. All of it. Unfortunately for me, my bank account disagreed. So I set about to find the best knockoffs I could that would keep me from going bankrupt and a year later here they are.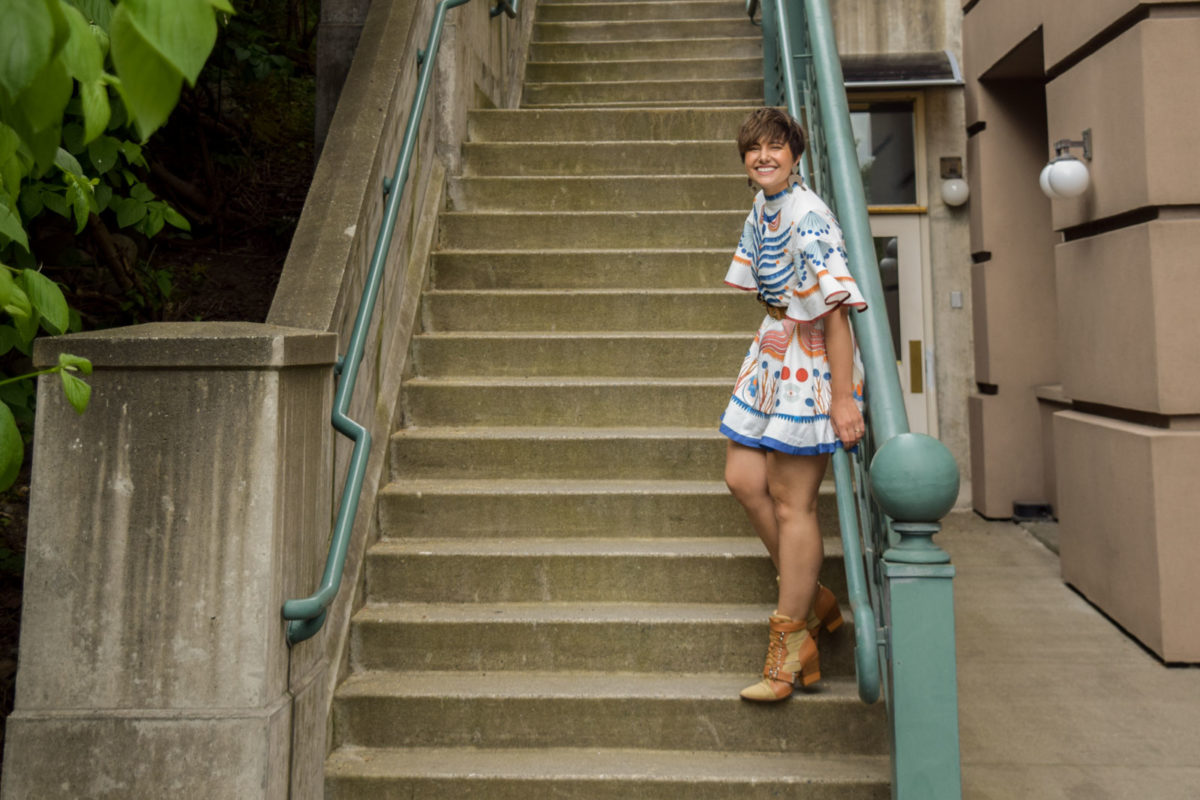 If you have an issue with complete and total 'are you sure these aren't real' knockoffs this post isn't for you. If you would like to have people mistakenly think you must have a secret job that affords these amazing designer looking duds, welcome. The best Chloe Rylee boot knockoffs of course come from China and I bought a pair from the very first listing I saw. They are beautiful, questionably full leather but they will fool almost everyone into thinking that they indeed are the original. They are a fantastic pair of boots and you can wear them with pretty much anything.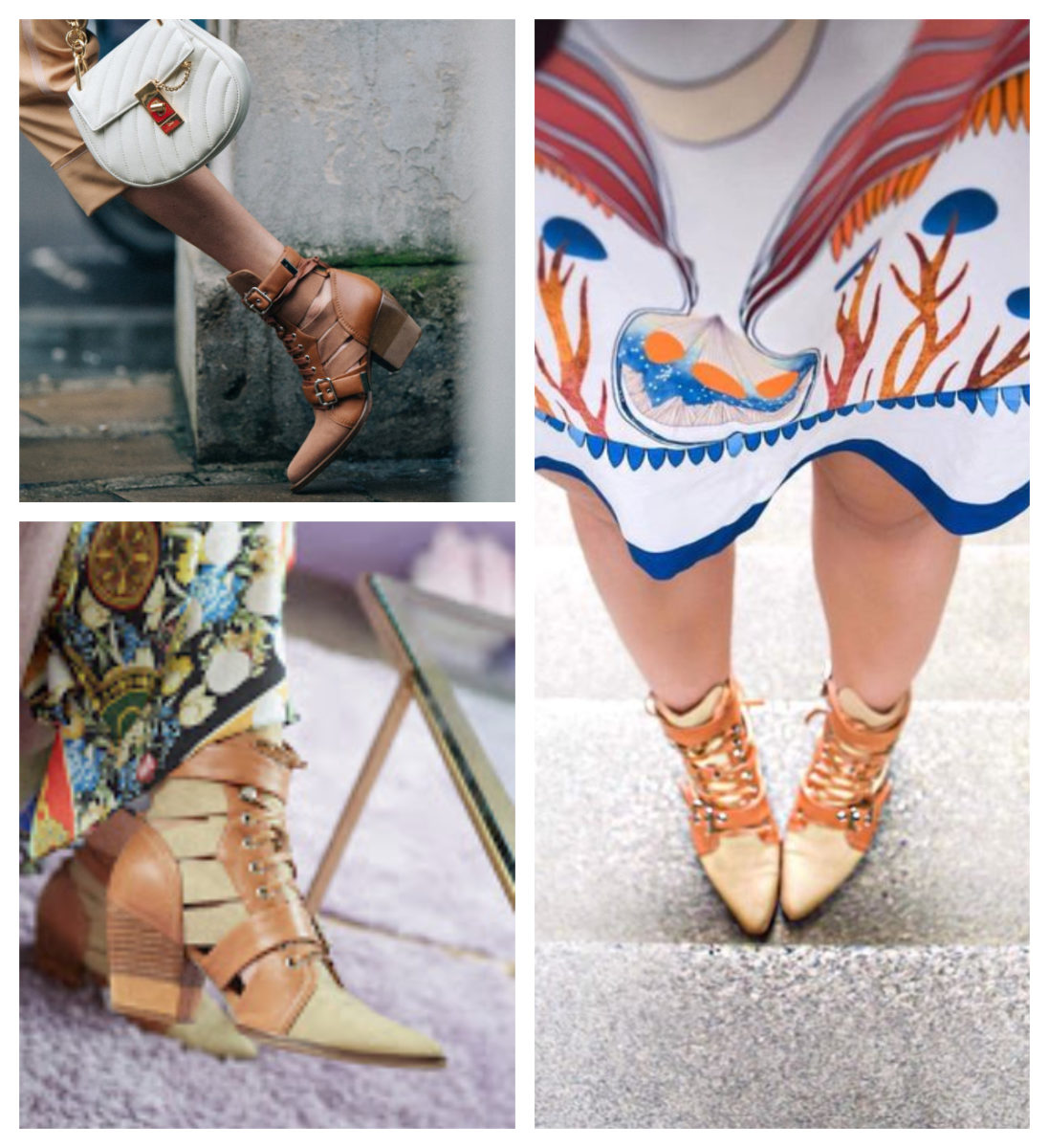 For reference in the photo collage above the top LEFT photo is the actual Chloe Rylee Boots. The other 2 are my knockoff pair. Do they look identical? Almost. The canvas on my knockoff pair is lighter and hues almost more camel than a brown. Also the leather pieces are lighter on my knockoffs as well although the laces, buckle details and two-toned heel are spot on!.
At NYFW I wore my Chloe Rylee canvas and leather knockoffs with a gorgeous scarf print skirt. I also paired them with a pair of jeans when I got caught in a downpour and they looked equally chic while being surprisingly rain proof. As usual when purchasing a pair of shoes from overseas know your size. I am an 8.5/9 and I always order whatever is the equivalent of a 40. You can always have a little extra room but you never can make your feet fit a smaller size.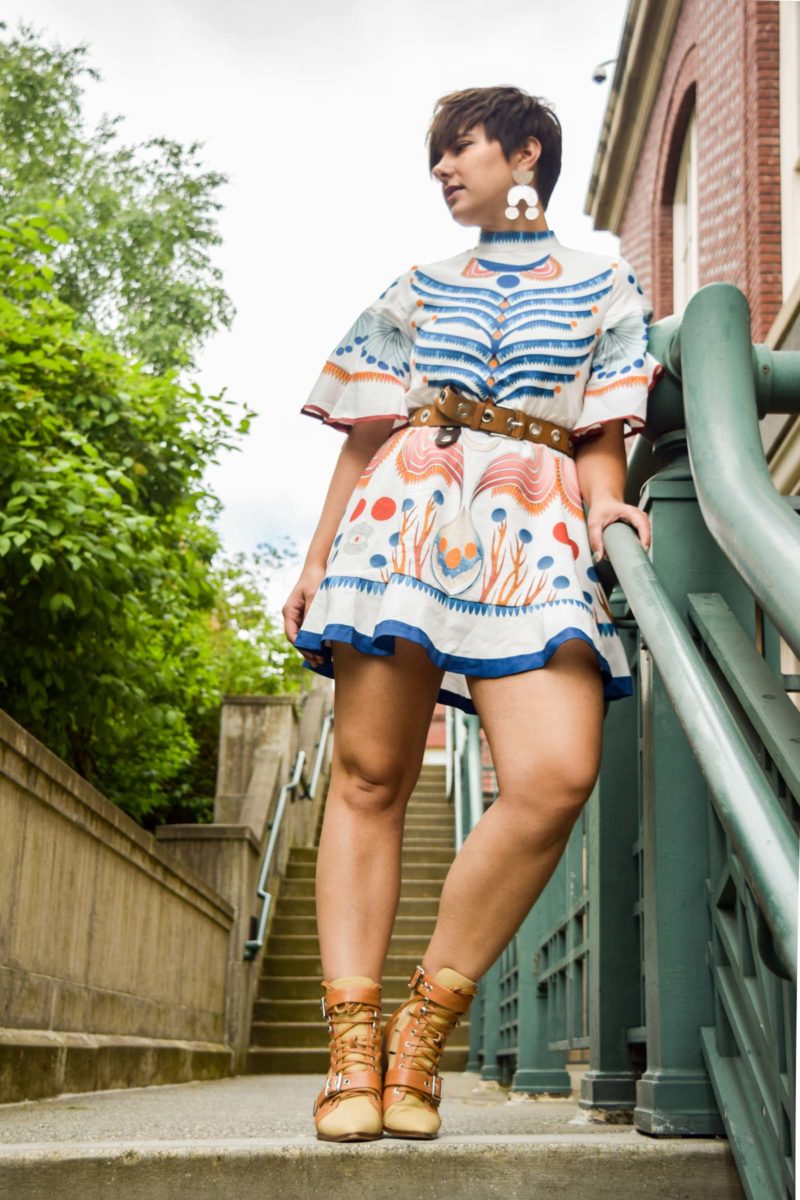 What to Know Before You Buy
A few quick notes again before purchasing these bad boys HERE. First, this is the exact listing I purchased mine from. Expect them to take 2 weeks at least to ship (I wish it was faster but sorry.) For additional colors check out THIS LINK. The reviews are all great and their photos look original so you can buy your black or snakeskin pair HERE. As I said before check your sizing before you buy. For reference I am an 8.5/9 and I never buy smaller than a 40 on this site.
If you are hooked on the originals and would rather buy those, I won't judge you. Find the best pairs I could find listed below. Thanks SO much for reading and be sure to tag me @BloggerNotBillionaire when you get your fabulous pair of Chloe Rylee Dupe Boots!!